Keynote Speakers
Jean-Pierre Changeux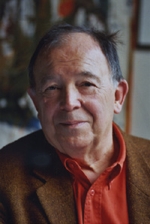 Prof. Jean-Pierre Changeux is International Faculty at the Kavli Institute for Brain & Mind University of California San Diego and professor at the Collège de France & Institut Pasteur, Paris. His Ph.D. studies with Jacques Monod, led to the discovery that chemical signals regulate proteins' activity by acting at "allosteric" sites via a conformational change. He proposed and demonstrated that this type of regulation applies to receptors engaged in the transmission of chemical signals in the nervous system. He and his colleagues also deciphered the topology of allosteric modulatory sites for pharmacological ligands, thereby substantiating a novel drug design strategy based on allosteric modulation. Moving to neuronal networks, Changeux, together with Courrège & Danchin, formulated and experimentally tested the theory that long-term epigenesis of neuronal networks occurs by the activity-dependant selective stabilization, and elimination, of developing synapses. Last, he proposed and tested models for defined cognitive tasks and their pharmacological modulation. His academic accolades include the Gairdner award (1978), the Wolf prize (1983), the Goodman and Gilman Award in drug receptor pharmacology (1994), the Balzan Prize (2001), the US National Academy of Sciences Award in Neurosciences (2007), the Japanese Society for the Promotion of Science Award for Eminent Scientists (2012) and the Olav Thon Foundation's International Research Award for Mathematics/Natural Sciences and Medicine (2016).
William A. Eaton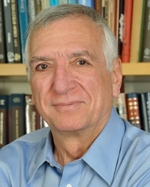 Prof. William A. Eaton got a B.A. with Honors in Chemistry (1959), a M.D. in Medicine (1964) and a Ph.D. in Molecular Biology (1967) from the University of Pennsylvania. He is Chief of the Laboratory of Chemical Physics (LCP), National Institute of Diabetes and Digestive and Kidney Diseases (NIDDK), National Institutes of Health (NIH), Chief of the Biophysical Chemistry Section, LCP, NIDDK, NIH and Scientific Director of the Intramural AIDS Targeted Antiviral Program of the Office of the Director, NIH. His current research interests include the molecular pathophysiology of sickle cell disease, the kinetics, dynamics, and mechanisms of protein folding and the experimental study as well as the development of theoretical models for allostery in multi-subunit proteins. Major honors and awards he received are: Fellow, American Academy of Arts and Sciences (1997); Founders Award, Biophysical Society (2006); Member, National Academy of Sciences (2006); Hans Neurath Award, Protein Society (2009); Humboldt Research Award for Senior Scientists (2009); John Scott Medal of the City of Philadelphia (2010); Foreign Member, Accademia Nazionale dei Lincei, Rome (2011); Max Delbruck Prize in Biological Physics, American Physical Society (2011); NIH Director's Award (2012); Distinguished Graduate Award, Perelman School of Medicine, University of Pennsylvania (2014); Penn Chemistry Distinguished Alumni Award (2015); Honorary Doctorate and Symposium on "Protein Folding Kinetics", Department of Physics, Free University Berlin, Germany (2016).
Sir John Ernest Walker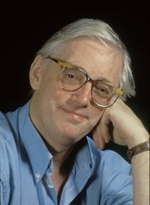 Prof. Sir John Walker studied chemistry at St Catherine's College Oxford. After periods of study and research at the University of Wisconsin USA, and The Pasteur Institute in Paris, in 1974 he joined the Medical Research Council's Laboratory of Molecular Biology in Cambridge, where he established the details of the modified genetic code of mitochondria, helped to discover overlapping genes in bacteriophages and discovered the two eponymous protein sequence motifs involved in binding nucleotides, the most widely dispersed motifs in the entire biological kingdom. Here, he also developed his interest in how energy in food is converted into ATP, the energy currency of life. In 1994, his work led to the realisation that in a complex molecular machine, the energy released by the oxidation of dietary sugars and fats is coupled by a mechanical rotary mechanism to the chemical synthesis of ATP. This work led to the award of the Nobel Prize in Chemistry in 1997. In 1998, he was appointed Director of the MRC Dunn Human Nutrition Unit in Cambridge, which became the MRC Mitochondrial Biology Unit in 2008. Since 2013 he has been Director Emeritus. Here he continues to delve deeper into the fundamental basis of energy conversion in biology. He is a Fellow of the Royal Society, and in 2012, he received its Copley Medal. This is the UK's highest scientific accolade, and previous winners include Charles Darwin, Stephen Hawking, Alessandro Volta and Stanislao Cannizzaro. He is also a Fellow of the Academy of Medical Sciences, a Fellow of Sidney Sussex College, Cambridge, a Foreign Member of the Accademia Nazionale dei Lincei, and of the Royal Netherlands Academy of Arts and Sciences, and a Foreign Associate of the US National Academy of Sciences.